Cozy house between mountain and sea
Project: New house
Location: Hermanus South Africa
Project designed: 2018
Project construction: 2020
This project will always be remembered as one of the most enjoyable project I ever worked on.
The client allowed free inputs and control over the design of the house, after providing her basic brief, a list of special requirements, as well as, a open minded and collaborative attitude.
Site characteristics:
Open site within a semi dense, up-market residential zone
The site links to the back of the family's existing holiday home.
Northern view includes uninterrupted sunlight and a stunning mountain view
Client requested:
A comfortable 2-bedroom freestanding living unit
Wheel chair access
Functional and spacious family and entertainment room
Design principles applied through design:
Link this 'cottage ' unit to the main house with a courtyard
Get the most out of the undesired N-S site alignment
Create a large family room orientated towards the ocean
House design provide definitive realms of privacy
Internal courtyard allows light to the building centre
The building feels connected to the street, unhindered by walls and fences
Security measures incorporated into the design aesthetic, via slider screens.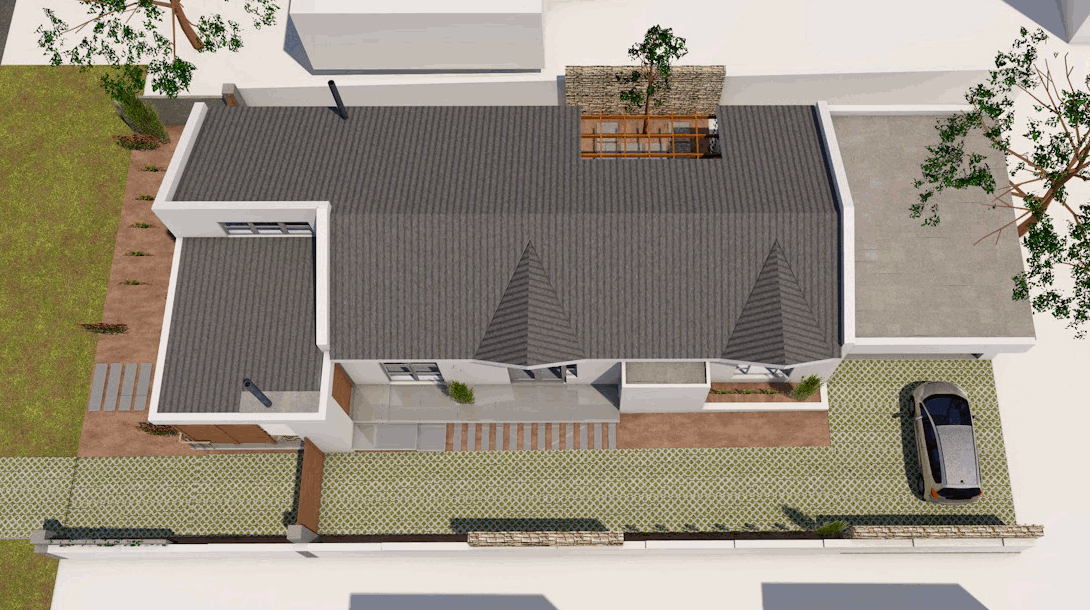 What made this project even more joyful, was the co-operation of the professional consultants and contractors.
After the approval by the local municipality at the end of 2018, the project have been put on hold until January 2020.